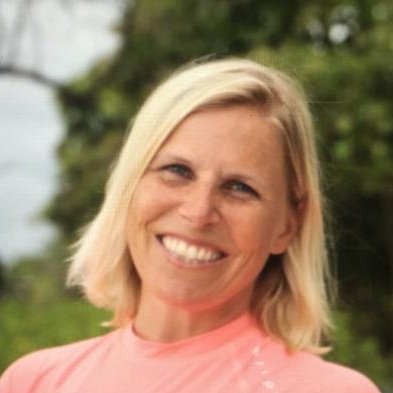 My Name is Britt Dressler
Need help turning your Online Marketing initiatives into reality?

I support you through the different stages of Exploration, Strategy, Implementation, Training, Reporting and Optimization – just how and where you need it.
Strategy
Define where you want to be
Platzhalter - bleibt leer
Set Goals
Consolidate inputs on goals, opportunities and challenges from your management and team members.
Summarize, prioritize and integrate them into your day-to-day activities.
Define Strategies
Explore and review solutions, processes and timelines on how to achive your goals.
Run Reports
Set up, anaylze and present reports that help you measure your performance related to your goals.
Implementation
Let's make it happen.
Platzhalter - bleibt leer
Interim Management
Lead and manage your resources through this change.
Integration
Define list of current and new tools, set up and make them work together.
"Here is where all pieces of the pussel come together"
Set Up
Create your online marketing campaigns and conduct basic search engine optimizations.
Scale & Optimize
Now it's time to grow.
Platzhalter - bleibt leer
Training
Create and present practical training material for your users and high level training to mangement on the overall picture.
Process Optimization
Revisit existing processes and find ways to automate them.
"Do more with less"
My Background

Marketo (Qualified Expert)
Salesforce
WordPress
Google Analytics
Excel
PowerPoint
Word
Gotomeeting/Gotowebinar
ScheduleOnce
Goal focused /driven
Self managed, accountable, ability to deal with ambiguity.
Process oriented with high attention to details
Strong organizational skills and project coordination of all sizes
Driven for contiuous performance improvements.
Fluent in English, German and Swedish.
Basic Spanish skills
Multi cultural (Europe, Asia & USA)
I started my own consultancy business by offering interim management and consulting services in the area of customer support, sales, marketing, training and establishing overall process efficiencies. Through this experience I became deeply involved and experienced in online marketing activities and that has been my focus since then.
Through my years at Intel I have had multiple positions and international assignments. I was an Account Relationship Manager for HP, Acer and additional OEMs in Italy, Iberia and the Nordic countries, responsible for the strategic engagement and execution of the Intel Inside Program (IIP).
In Carlifornia I was the Project Manager for software development of a world wide order change optimization tool and responsible for leading the project through all software development life cycles.
In Munich and Hong Kong, I was a Geographic Business Analyst responsible of demand forecast, Plan of Record and supply management for multiple desktop CPUs and the rapidly growing Mobile CPU business.
Bachelor of Arts in Marketing and International Communication (1992). IIU – Stockholm University.